Tiramisu Hero – A Kena Sai story
It's common to see one brand become so popular and then many copycats will pop up.
From Roti Boy to bubble tea – we have seen too much.
But this case if the mother of them all sia.
A company called HERO'S in Japan opened recently by copying Singapore's popular Tiramisu Hero brand and products.
Here's how they look a like.
View this post on Instagram
Left is Singapore's original "TIRAMISU HERO",
and on the right is "HERO" of which registered the trade mark of "TIRAMISU HERO".
Ok the similarities are
(1) Cat,
(2) masks, and
(3) capes.
But this time, they went one step further, they registered the name Tiramisu Hero and prevented the original Tiramisu Hero's use.
Looks like they even registered their the original's logo too!!
How is this not illegal?
Before that, won't this be an infringement of copyrights?
HERO'S、登録したロゴすらパクリwww pic.twitter.com/528KZt3dB2

— まふぃ@ホップステップジャンパーズ (@maffy_yyy) January 21, 2019
The Japanese company (grams Co Ltd) have made an official statement in their website saying they have bought the rights to the "Tiramisu Hero" name.
So retarded right?
And thought Japanese are very polite and well mannered one.
At the same time, I'm not sure why is not Singapore's Tiramisu Heroes are not suing Hero's?
I find this part really weird to be honest.
HERO's, the most hated brand over night
Singapore's Tiramisu Hero, and to change their name to "Tiramisu Star" by officially announcing on their website.
These were caught by some people, and HERO's (the Japanese who trademarked it), became public enemy over night.
It even got featured, and debated on Japan's national TV.
gram社がティラミスヒーローの名前やロゴを勝手に商標登録
この会社、過去にもやってるみたい
HERO'Sっていう方はパクったほう
本家は名前変えて販売しているそう(争い中だそうです。
時間をかけて開発したものを乗っ取るとは悪質だよー😠#スッキリ pic.twitter.com/LXW1gNEVaz

— トモコちゃん【糖質制限&筋トレ (@tomokochan610) January 21, 2019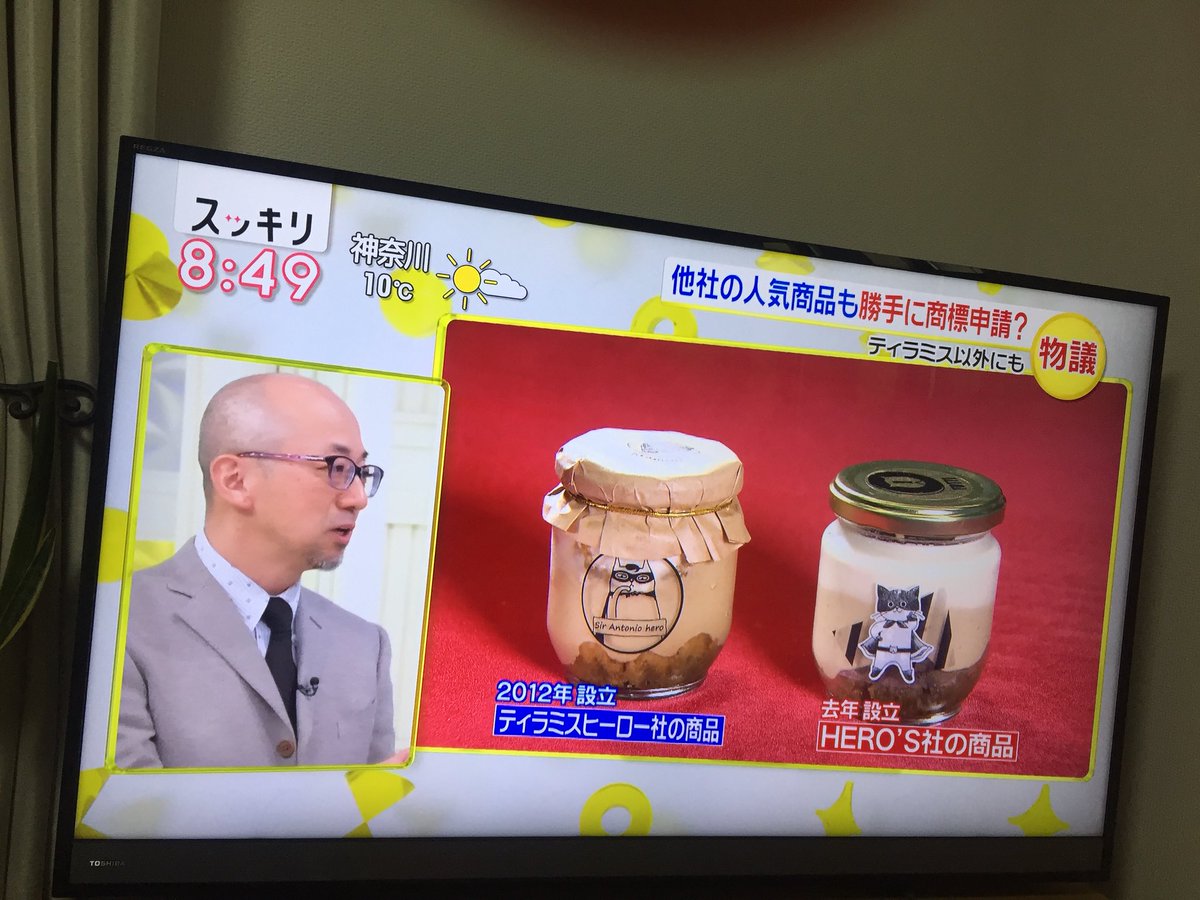 Right side: Japan's HERO's
Left Side: Singapore's Tiramisu Hero
Here's another TV show discussing the case on air.
「ティラミスヒーロー」に「バーンサイドストリートカフェ」。
さらには、大阪で人気のスイーツ「ティラプリ」、ローソンの「プレミアムロールケーキ」も。
本当、この会社と社長の商標乗っ取り商法は節操がなくてえげつない…#gram #とくダネ pic.twitter.com/XiEF9K2L8x

— 名前が決まらない@時給983円 (@gokkunsan) January 23, 2019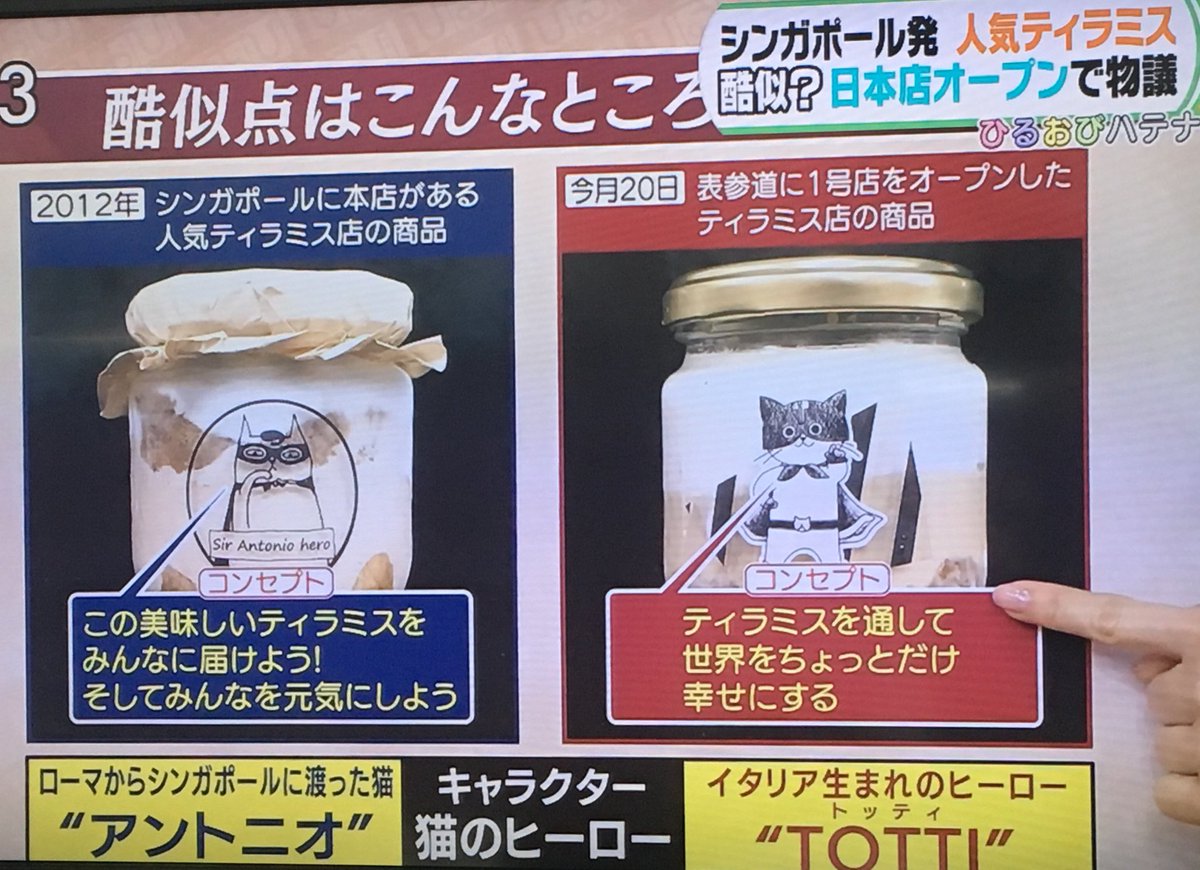 And you know what's amazing?
The Japan side (grams Co Ltd) used a famous actor to their commercials.

https://youtu.be/iqKVGKZu_t0

View this post on Instagram
This Japanese celeb by the way, is Miura Shohei, who happened to visit Singapore to promote his drama a few years back.
He's also known to marry Kiritani Mirei, ya the hot one!
桐谷美玲さんの好きな所を答える三浦翔平さんが意味分からんかっこいい pic.twitter.com/xouEglv4G5

— ヤマダ (@LeapingN) January 19, 2019
His wife, and I love this song haha
↓
So what happens now?
Nothing.
Looks like the Singapore side just changed their names, and continued business as usual.
I really do hope Singapore side can take action instead of walking away.
Damn, I pity the people behind the original Tiramisu Hero, they took many years to build the brand (since 2012) and become so popular in Singapore.
Of course Singapore's Tiramisu Hero and Cafe have not changed, so please come and join them.
View this post on Instagram
Japan's Public Support
Luckily this was brought up by the media, and currently majority of the Japanese views are supporting Singapore's Tiramisu Hero.
They are showing their support by purchasing the 'original' tiramisu, and actually boycotting the Japanese one.
Source: http://buzz-plus.com/article/2019/01/24/thetiramisuhero-good-news/
Article written by: Alshidiq (alshidiq@gmail.com)