Dosukoi Sake Bar | Orchard Plaza
Dosukoi Sake Bar is one of the under the radar establishments hidden away in Orchard Plaza.
I first visited Dosukoi a year back, and was particularly fond of their signature dish – the Chanko Nabe.
If you did not know, Chanko Nabe is actually a dish eaten by Sumo Wrestlers.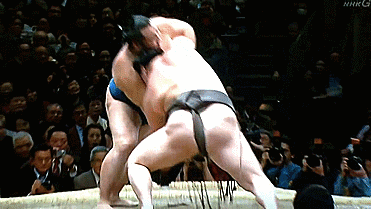 The Chanko Nabe is packed with a whole lot of meat and vegetables, making it the perfect Japanese hot pot option for many.
This sets Dosukoi Sake Bar apart from other Izakaya-style establishments around the area.
My visit to Dosukoi was rather pleasant.
The place is owned and run by Japanese staff who are both friendly and attentive. Upon entering, it feels similar to being in Japan.
From the live Japanese programmes broadcasted on the television, to the rustic interior similar to that of alley way izakayas.
The atmosphere is definitely befitting of a proper Japanese Izakaya.
Dosukoi Sake Bar | Menu
Once you have entered, I definitely recommend taking the counter seat if you are not in a big group. This will allow you to catch all the action that is happening within the shop, from the pouring of drinks to the preparation of meals.
Of course, when it comes to food, the must-try item would be the aforementioned Chanko Nabe.
Get the Shio Chanko Nabe, one that is packed with collagen, meat and lots of vegetable goodness!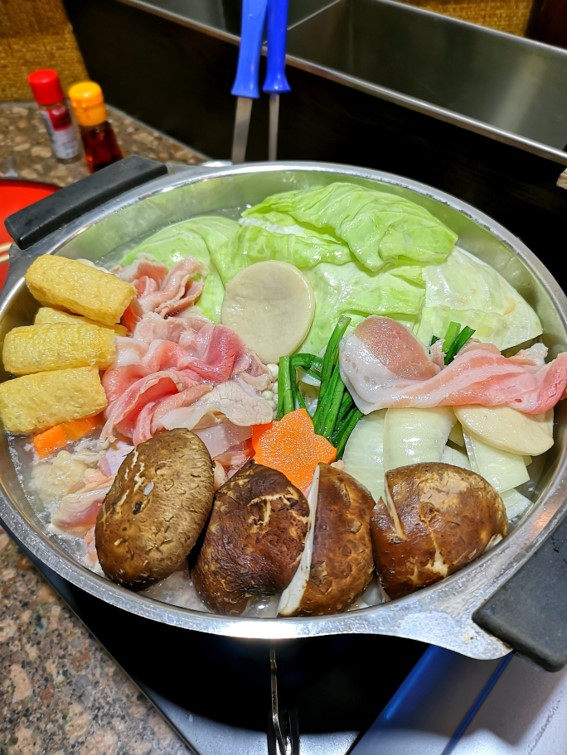 In addition to Nabes, true to Izakaya fashion, Dosukoi also features a myriad of smaller dishes like Yakitori, sashimi and other deep fried options.
I must say, their Yakitori staplers are quite exceptional. Definitely go for a few sticks of your choice.
The Sashimi Santen Mori on the other hand, is best taken in with a drink or two!
Two dishes I would definitely recommend include the Dosukoi Ganmo (deep fried homemade tofu cakes) and the Jagamochi Cheese (deep fried cheese in potato cakes).
The Dosukoi Ganmo was one of the more interesting dishes I have tried in a long while.
The tofu cakes, crunchy on the outsides, were stuffed with diced vegetables inside. The Jamamochi cheese was served piping hot. It reminded me of donuts, except with the mochi texture and oozing cheesy goodness!
Dosukoi Sake Bar | Match Making Bar (Aiseki)
If this is not enough to whet your appetite, Dosukoi Sake Bar has also recently started a new initiative known as Aiseki (相席).
What is Aiseki?
The term roughly translates as "Sharing a table".
Coming from Japan, this concept features an Izakaya that allows customers to meet members of the opposite sex, while getting to know one another through food, drinks and games.
Whilst still uncommon here in Singapore, Dosukoi offers this unique option for diners looking to find potential partners.
The system is pretty simple, drinks are free (during the Aiseki time) and the foods are 30% discounted for ladies who join the Aiseki.
This could be a place for ladies who are looking for some good food in the Orchard area.
Why 100% when this place would give you 30% off!
For males, drinks go at $30 free flow for the first 30 mins, followed by $10 for subsequent 10 min intervals.
Food orders are also discounted at 30% off.
In all hopes, the conversations will spark some interest and contact information are exchanged at the end of the meal. Since Singaporeans are rather price sensitive, this could be potentially a good draw for them to visit Dosukoi.
My concern is that this type of culture is not common in Singapore at the moment. Most locals might not understand the purpose and might instead find it awkward or weird to attend such sessions.
With the digital age taking prevalence, I see that this Aiseki format could be an addition to dating apps such as Tinder.
It could set itself apart by creating a platform for singles who have met each other online to meet up and get to know each other better over drinks. The price could then become an advantage that Dosukoi could leverage on to attract these singles.
The interior of Dosukoi is also perfect to entertain such gatherings.
The place is spacious enough to cater to groups and it opens till late, perfect for gatherings of such! Nearby Karaoke establishments are also a great option for those hoping to head somewhere else after their drinks.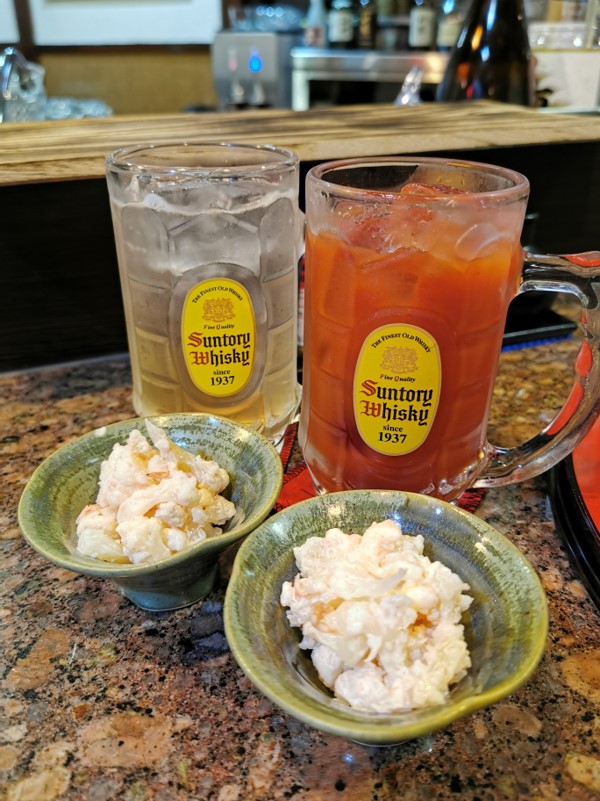 In all, Dosukoi Sake Bar is an interesting concept that provides good food and drinks.
It could appear intimidating to some at first, but with the right usage of marketing tools and providing better English support and awareness, I am sure that Dosukoi will draw the right crowd in.
For me, I would say that the food is quite good and I really appreciate the relaxing environment the restaurant has to offer. The Aiseki concept is still not popular yet, but hopefully in time to come, some might find this peculiar concept to be of interest.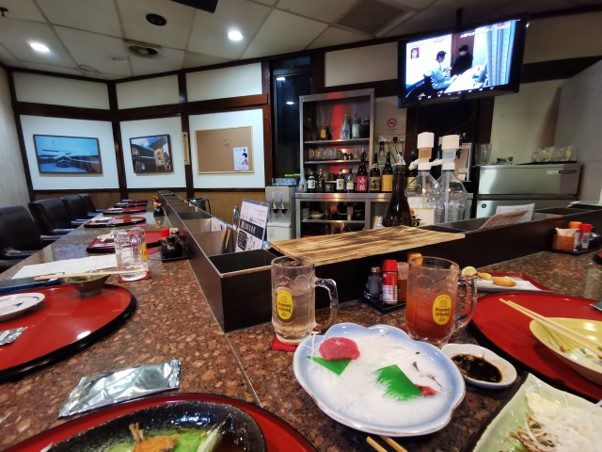 Dosukoi Sake Bar | Match Making Bar (Aiseki)
Dosukoi Sake Bar
150 Orchard Road, #03-25/27 Orchard Plaza
Open Mon – Sat, 5pm – 5am (Closed on Sunday)