Shun Sakemaru at Cuppage Plaza
If you frequent Cuppage Plaza, home to a large array of traditional Japanese restaurants, you would have heard of Shun Sakemaru, sister restaurant to Michelin plated Kappo Shunsui.
What sets Shun Sakemaru apart is the combination of two former stand alone stores, Izakaya Shun and Sakemaru.
As the name suggests, Sakemaru houses some of the best sake brands you can find and an in-house Sake Master will recommend Sake brands that suit all types of taste-buds.
The 20+ seater restaurant is full of repeat diners and they would tell you, Head Chef Issey Araki's unique dishes are sure to spoil you. Get a front seat in front of the counter and you get the full spectacle of Chef Issey's culinary skills.
Compared to other Japanese restaurants, Chef Issey directs his in a fun and at times, mischievous manner, with lots of laughter and playful bicker, creating a light atmosphere that definitely goes well with some refreshing Sake.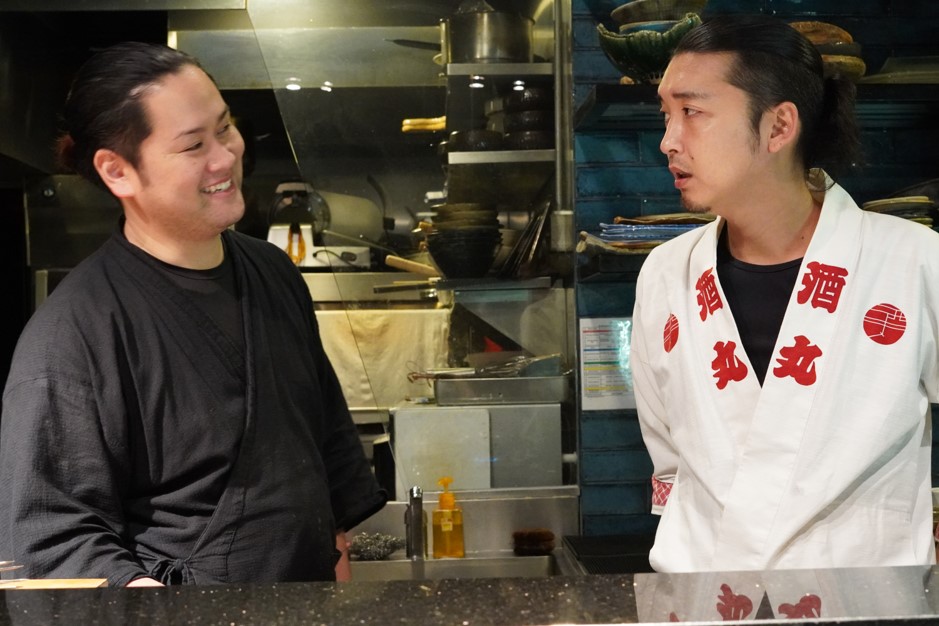 Do not get me wrong, Chef Issey's dishes are by no means inferior, but the entire atmosphere and mood at Shun Sakemaru is quite special, unlike other Japanese establishments where formality and decorum is often prioritised.
Here at Shun Sakemaru, the entire dinner experience will feel light hearted and relaxing.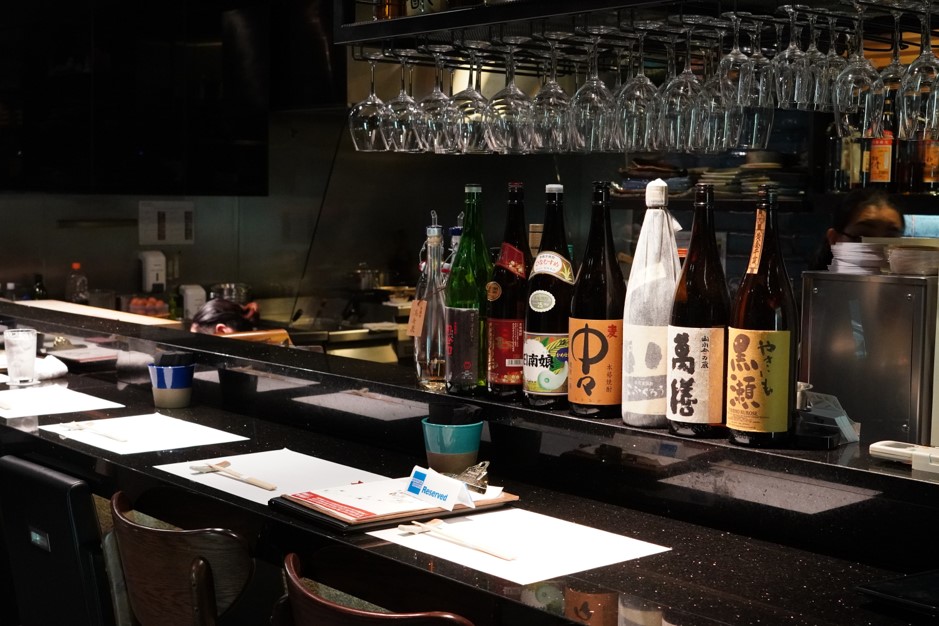 SHUN x SAKEMARU Food
Now, moving on to the food.
Do note that the dishes are Shun Sakemaru are quite highly priced for an izakaya, but you understand why once you take your first bite.
There will be some items that will surprise you, but overall, Chef Issey's dishes are masterfully curated.
For starters, I would recommend always going for the seasonal items. If confused as to what they are, just ask the Chef!
For the starting dish, I had the grilled shirako with egg yolk sauce. To many, shirako might be unappealing but I absolutely adore the creamy texture and taste.
Not for the feint hearted though, since you would get some disapproval from some after they come to know that Shirako actually refers to the sperm sac of cod.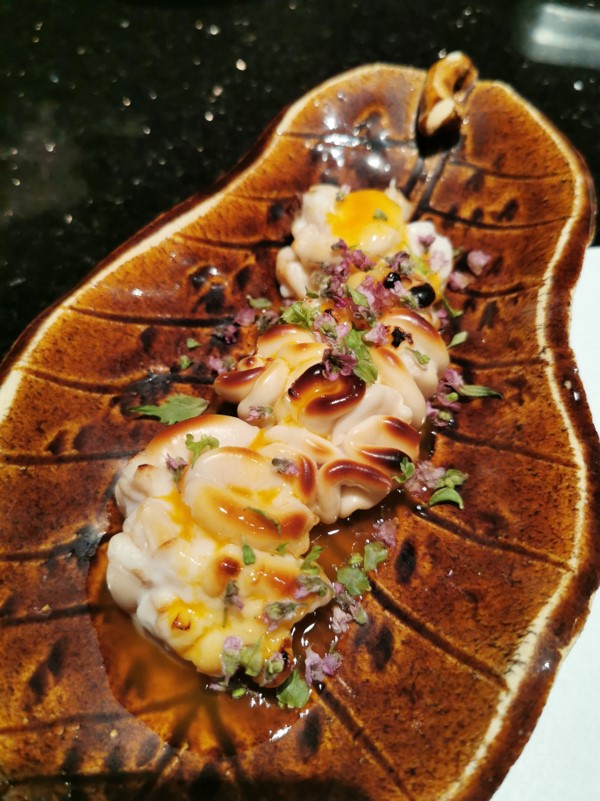 Something that caught my eye in the menu was the Deep-fried Eel with Yam Potato.
You usually hear of grilled Unagi but being deep fried is something else!
Served piping hot, the crunchiness was unparalleled. This was without a doubt one, if not my favourite dishes for the night.
What a pleasant surprise!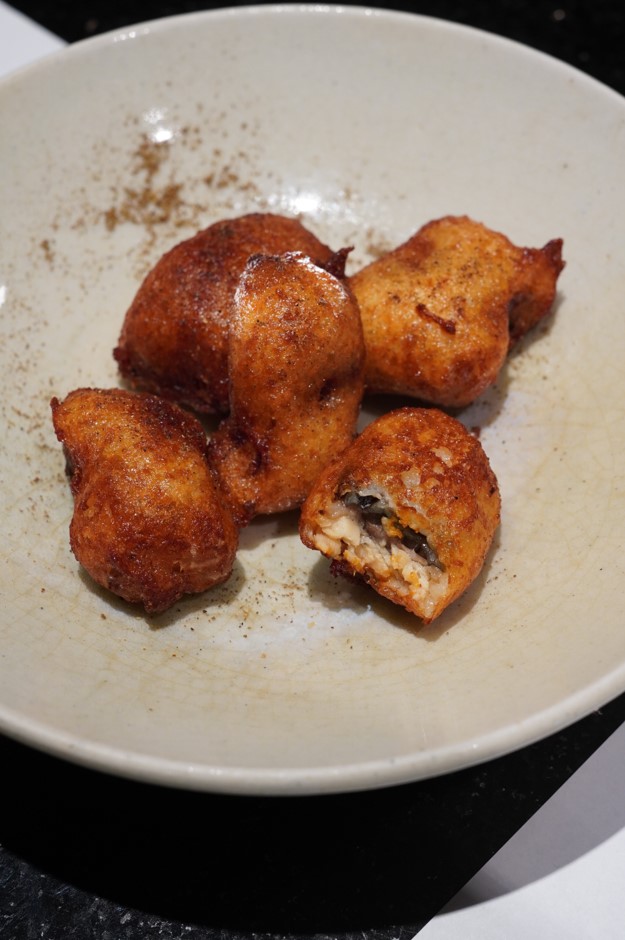 For the next dish, I chose something that has piqued my interest for a long time. Being an avid fan of Kaisen Dons, I could not resist but to order Shun Sakemaru's version.
I have heard many good things about this and I was not disappointed one bit.
If at Shun Sakemaru, definitely order this dish. Would be such a pity to leave without having a taste of something so heavenly!
That is why I highly recommend the counter seat, you get to see all of the preparation work and you are presented with this work of art from the very man himself.
I have never had this much Uni (sea urchin) in a bowl before!
Also, the addition of Spanish mackerel was simply perfection.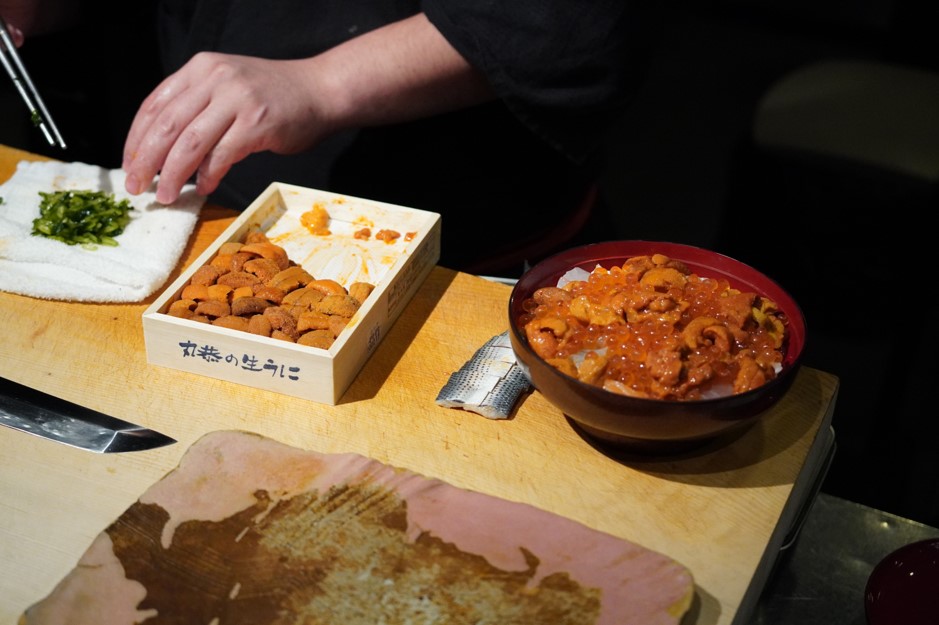 Heck, I even separated the Uni to show you how much Uni there is in this bowl. Behold…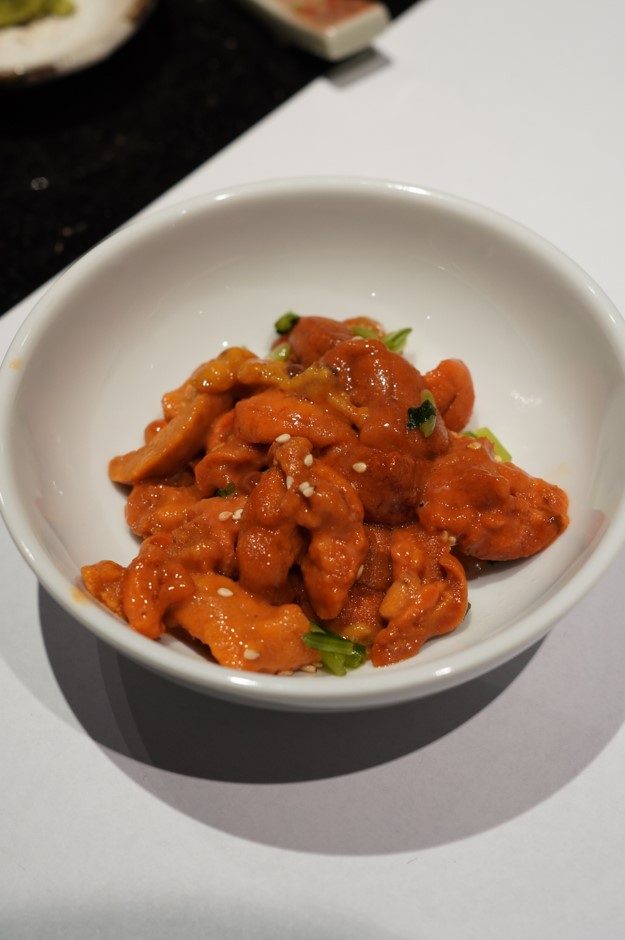 Speaking of mackerel, if you are a lover for sushi or raw fish, do try Chef Issey's take on Horse Mackerel Rolls.
It is what you would expect, fatty and darn delicious. Would have eaten 2 portions of this but had to control my intake for the upcoming 2 rice dishes.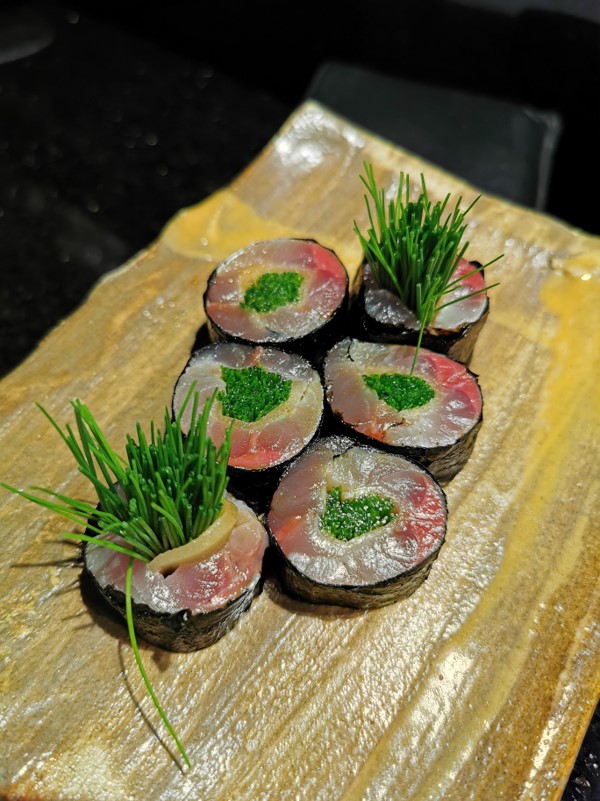 SHUN x SAKEMARU JAPANESE SAKE
While you are chewing down happily, be sure to get some Japanese sake to go along with the dishes.
Upon seeking the Sake Master's humble opinion, I decided to go with the Takachiyo Jubmai Daiginjo Ipponjime Nama Genshu from Niigata Prefecture.
It has a fruity flavour and lies towards the dry but sweeter side.
You would be spoilt for choice here, considering the number of brands they carry!
Fret not, they do provide an instructional sheet and based off that sheet, you can make your decision as to which sake is perfect for the night.
If lazy, just ask the Sake Master, Fukaya san, Sakemaru himself!
SHUN x SAKEMARU Claypot Dish
I was already quite full at this point, but the star of the show has just been completed.
I am talking of course about the seasonal Claypot dish. Why seasonal? The main accompanying ingredient changes often.
This time, I had a choice between Spanish Mackerel and Snow Crab.
Being a fan of mackerel, I went for that instead.
It takes approximately 20-30 minutes for this dish to be done so it would be better to order this earlier on.
A great dish to be shared amongst 2-3 pax I would say.
The rice was both fragrant (cooked with Bonito dashi and Japanese leek) and the Mackerel slices were previously grilled before adding on top the rice.
If you are unable to finish the whole pot, Chef Issey will offer to "Tapao" it for you!
Upon approval, he springs into action and starts separating the remaining rice into portions, before forming them into little Onigiri (rice balls).
Finally, he wraps them and places them into a black bag, another display of care and service presented here at Shun Sakemaru.
To sum up, I believe Shun Sakemaru has done well to set itself apart from the growing number of restaurants in Cuppage Plaza and Orchard Plaza.
I am sure that with such consistency, the popularity will skyrocket in time to come.
Do make reservations before heading down as the place can get crowded at times!
If you can get past the high prices, this is definitely the one of the best places to be for Japanese cuisine.
SHUN x SAKEMARU Singapore
Shun x Sakemaru
Add: 5 Koek Road #04-04 Cuppage Plaza
Tel: 6732 0195