Jepun Ah Beng Singapore Blog : That guy kena stabbed survived and working already liao
Jepun Ah Beng here. How you guys ah.
These few weeks no rain so farking hot la!!
And I heard some areas got Dengue Fever quite jialats so you guys be cafeful can.
So far in 2019, 9 people kena and passed away already okae! Don't play play one!
Anyway, you guys got remember a case of a xiao meimei stabbing a guy in Japan?
No?
Don't worry, I saved the picture liao!!
Farking gore okae!!

At first I thought sure lovers quarrels, and maybe the guy cheated on her so she got stab stab him jialat jialat no give chance.
I don't think that guy cheated her money cos, girls won't go siao siao until wan to stab you mati.
But for someone (chaboh) who just stabbed a guy・・
she a bit too chill no??
She just sitting there macham like after finish eating her prata and having smoke liao.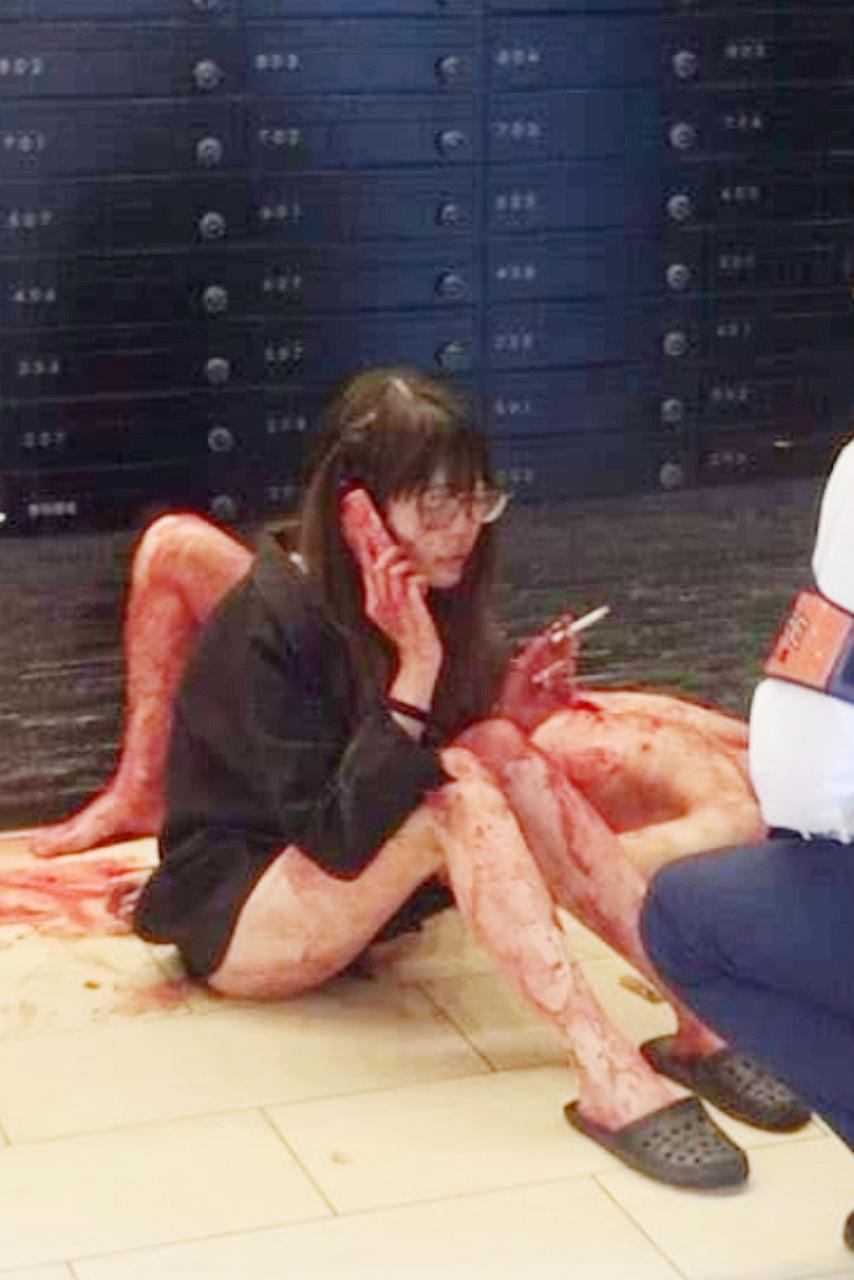 Oei chaboh, panic a little can?
You go stab stab your lover, and have a cig and chit chat on the phone meh??
You farking siam Japan la cb!!
Go wash your blood, make sure all finger prints here and there gone, and runaway la fark!!
This is the siao chaboh. But not just siao, but also chio.

Chio Siao Chaboh.
I found her Instagram account. This pic got that siao look. So I a bit scared.
View this post on Instagram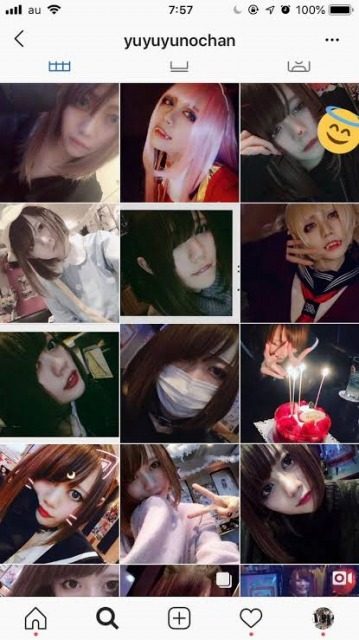 Actually maybe I don't mind chio chaboh who siao siao brain spoil one.
You know why?
Actually hor, all girls are siao siao in the brain what. You got meet any girls who not siao?
All siao one I tell you.
Especially, once you marry them, then sure girls show their true self.
Whether ugly like Steven's mother or beautiful like Ayumi Hamasaki, I tells you all girls siao siao one.
So if all same siao siao, just go choose the pretty one la!
Abuden!?!
Correct or not?
Go choose ugly one for fark!? She farking ugly and stab you also okae?? Lose lose situation one.
Lovers Quarrels
Ya so apparently, like any other Asian countries, Japan also got KTVs and lounges right?
Apparently both of them are hostesses and host one. So both working at night scene, and both have to entertain the opposite sex.
I tells you, just seeing their occupation I can see trouble one.
If you work at night industry, I tells you sure one of you get jealous one and sure fight.
Human nature one.
And people who work here are normally ah bengs and ah liens one.
Ya Japan also got Ah Bengs and Ah liens one.
All ah bengs and ah liens like to fight. I think got stress or family background, they turn into violence I think.
Macham that case at Orchard Towers. That girl altho chio, I think ah lien.
Farker Survives
I see so many bloods, I thought for sure that guy gone case liao.
And she will kena charged for murder.
But you know what!?!
That farker actually survived one!!
He lost conscious for 5 days in hospital, but he somehow recovered and already working liao haha
残念だけどるな生きて帰ってきたわ。
明日も出勤してるから初回指名待ってるね😎✌️#歌舞伎町#ホスト#第6トーア#初回指名#抜弁天 pic.twitter.com/LbCTe9oOft

— 痛みに負け琉月【頑張る子】 (@runaruna_000000) July 1, 2019
Amazingly I thought he more handsome to make a girl go siao.
But eyes so small. Maybe he got good personality or good kuku bird.
In this tweet, he says "Sorry guys, I survived liao. Working tomorrow!! So do sit with me (booking)"
He also changed his name to Phoenix haha, mother cb wanna leverage on the incident and get more customers right.
出勤したまる₍ ᐢ. ̫ .ᐢ ₎
初回指名待ってるねえ🥺🥺🥺 pic.twitter.com/QicgQlnnew

— 痛みに負け琉月【頑張る子】 (@runaruna_000000) July 2, 2019
Must give it to him la.
Not only he survived the stabbing, his mental strength also strong one.
For me, I got headache a little bit I sure go doctor and ask for MC for 2 days one.