Torasho Ramen & Charcoal Bar
Having always been a huge fan of Sakura Menya, it came as a huge shock to me when I heard news of its closure.
The thick creamy tonkotsu broth and the citrusy tsukemen were some of my favourites.
Thankfully, I found out days after that Sakura Menya is to be rebranded into Torasho Ramen & Charcoal Bar, promising a new menu and spanking new look. This peaked my interest so much so that I found myself rushing down to get a taste of that good old ramen.
Torasho Ramen on Tras Street
Upon my arrival, it surprised me greatly to find that the old traditional looking ramen shop (now relocated), has transformed into a chic looking contemporary bar concept that comes with an open kitchen.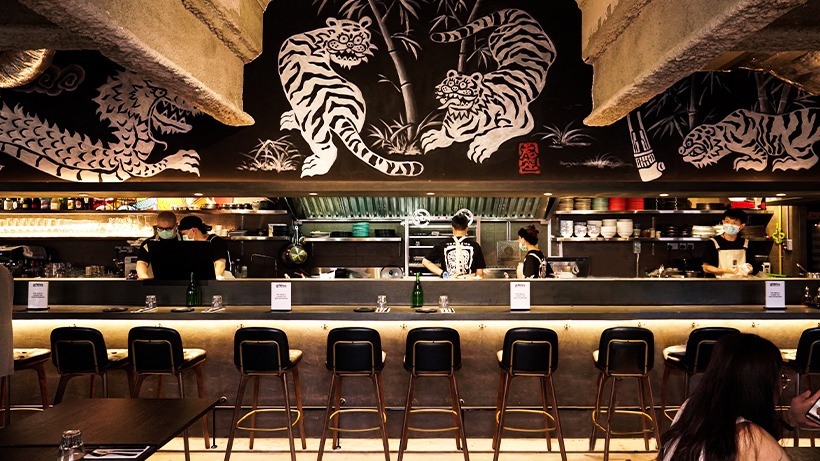 https://www.facebook.com/torashosg/
I was fond of the open kitchen; it allowed one to peek into the cooking action, especially so when slices of pork are grilled on the custom elevator charcoal and wood-fire grill.
Utilizing such a grill allows the chef to control the heat of the charcoal and also incorporate the flavour of wood smoke. Each slice that comes off the grill is super tender, flavour packed and slightly charred on the surface, melting evenly in the mouth with each bite.
It is also a real relief to find that all of the signature ramen bowls once present in Sakura Menya are still available in Torasho. Case in point, one of the highly recommended Signature Tsukemen ($14).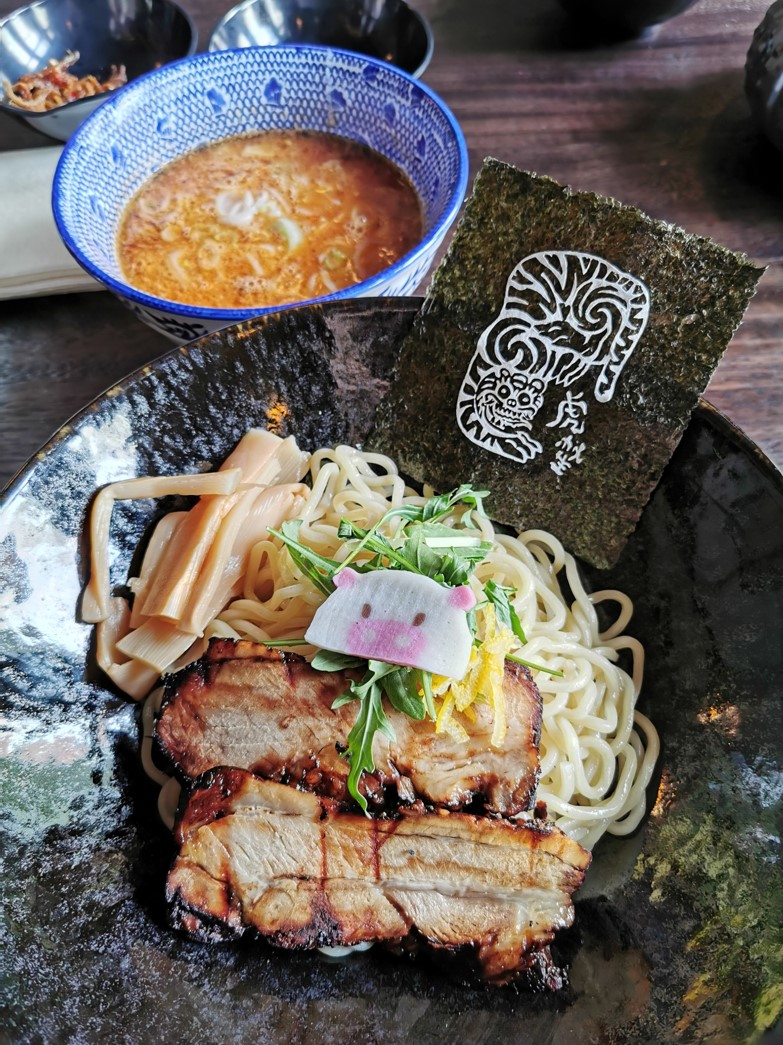 By combining precise ratios of tonkotsu and seafood broths, they have indeed created a one of a kind tsukemen, one that is thick, flavorful and simply irresistible. If you are wondering what has changed from Sakura Menya, I would say not much, only presentation wise and the addition of the grilled pork slices.
If you are more adventurous, go for the Uni Tsukemen ($16). The broth has Uni infused in it and to my disbelief, it does taste like Uni!
Wonder what was the trial and error process that went into creating such a spectacular broth! I would not deny to say I was not disappointed to not find actual Uni pieces on my ramen, but after taking that first slurp, the broth has simply won me over.
View this post on Instagram
For those who are more used to the regular ramen, go for the Truffle Tonkotsu Ramen ($18). The broth, similar to Sakura Menya's fashion, is creamy and slightly fatty.
This time, a hint of truffle is added to elevate and make the flavors more profound. In my opinion, not as spectacular as their tsukemen variants but still worth a try; it is already one of the best ramen bowls you can get in Singapore.
Finally, on the topic of ramen, if you ever feel that soup just does not feel right for the day, do try the Truffle Wagyu Dry Ramen ($20).
Have always opted for the soup based ramen at Sakura Menya, so this was a real surprise for me.
When served, two things catch your attention – the sheer size of this bowl and that amazing smell that is enough to whet your appetite.
Mix it all together and upon first bite, it got an immediate resounding nod, following by us singing praises for this unassuming bowl. This umami bomb is without a doubt the crowd favourite here.
The kitchen, helmed by Chef Sho, dishes out Japanese traditions like ramen, but also produces some unexpected contemporary items that will surprise you.
Think items like Ikura Nachos ($12), a simple papadam topped with mayonnaise and salmon/flying fish roe,
truffle edamame ($6) and
pork gyoza ($8) that comes with 3 different condiments.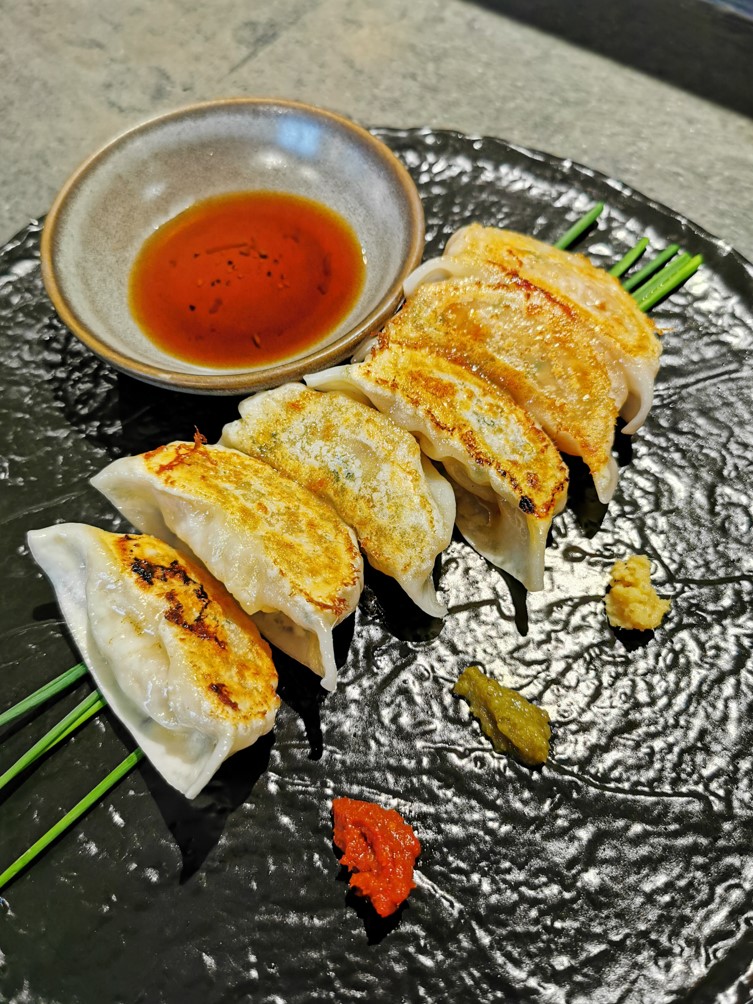 These well curated items were inspired and added to go well with drinks, and to suit the overall image that the bar hopes to achieve – a place where old meets new and the contemporary works well to highlight and further elevate its distinct culture.
Without a doubt, the food here is fantastic. With the right amount of marketing, I see this becoming a popular spot for working adults during both lunch and dinner time.
After all, nothing quite beats a warm and comforting bowl of ramen after a hard day at work.
Other Menus at Torasho
View this post on Instagram
View this post on Instagram
View this post on Instagram
View this post on Instagram
View this post on Instagram
Torasho Ramen & Charcoal Bar
32 Tras St, Singapore 078972