Merion LINE Sticker stamps
Most Singaporean Sticker Ever?!
Presenting, the Singapore Merlion: Daily Singapore lives.
A Merlion Sticker??? Can it get any more Singaporean than this?
The answer is an obvious no, so please read on as I introduce you to these stickers.
For example, when you're drinking kopi with your mom in the morning before school, comtemplating whether to skip school or not…
And your mom's like: "Ah boy ah, today very cloudy remember to bring umbrella out okay!"
And you can be the typical Singaporean kid and go "Han Nah Han Nah I will lah" while shrugging it off…
Then when it starts to actually drizzle, you're like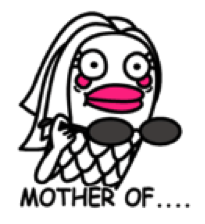 Because what your mom said was (like always) right!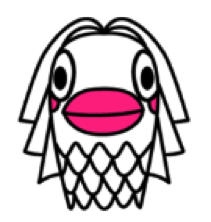 You start to stare at the stupid sky while deep inside you're cursing like crazy. You wonder if you can get home without an umbrella, if you run fast enough to the nearest MRT.
The drizzle turns into a merciless storm, as you sit there wondering how the sunny sky from 5 minutes ago turned into a scene from a post-apocalyptic movie.
You try to beg the sky for forgiveness, for not listening to your mom. You try to ask it to maintain a bit.
But as always, since when is the sky in Singapore so nice to us, right?
Admitting your loss, you raise up your right arm and say to the sky "WIN LIAO LOR!"
You call home, and hope that your request asking your mom to come fetch you won't come with that much consequences (read: scolding).
Of course your mom scolds you to the moon and back, and you find yourself looking like this poor little Merlion above.
Deep down you're actually unwilling to say sorry, but if you use this sticker above you can forget about getting home.
You muster your inner cuteness and try to mutter a "pai seh", hoping your mom will be charmed by you.
She replies with a big fat NO…
And you bobian must reply with a very sincere (and crying) sorry.
The End.Whether your mom fetches you or not I'm not too sure, maybe she will make you
Take the MRT back home anyway, hahaha.
Other uses of these stickers include: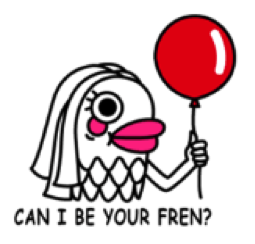 A making-friend-sticker for those who do not have friends… like me ☹
For those who have friends, fret not! Here are the best guailan stickers ever: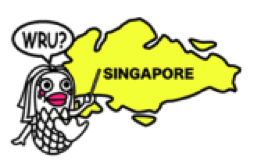 When your friend asks you where you are, when you already said say you reach already, then you can use this I'm-in-Singapore sticker.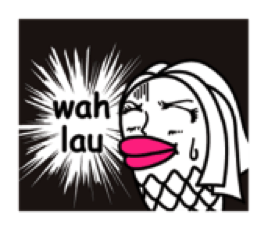 When your friend says something real dumb and you wonder why you're friends.
When you're meeting your friends but you're too lazy to type that you'll be late or you're on-the-way.
See, one sticker, so many uses, I think for only $1 it's damn worth it, okay.
HelloMerlion Merchandises
By the way, we sell our Hellomerlion goods at the following places.
View this post on Instagram
View this post on Instagram