EVERY Havelock is a mini-mart + café at the base of the old ISETAN office building at Havelock Road.
It is a hidden gem for all, who enjoy Japanese authentic foods at highly affordable prices.
In addition to this original outlet, they have since opened 2 additional outlets.
Reason 1 EVERY is good
You can shop for food and beverages, and then proceed to having a delicious meal at the café area.
Like this video!
View this post on Instagram
EVERY Convenience Store at Havelock
EVERY Havelock has the vibes to those mini marts in Japan, as it is ran and manage by Japanese here in Singapore.
A one stop shop for everything you need for that Japanese cravings.
Upon entering, you would realise, that the outlet is divided into 2 separate sections.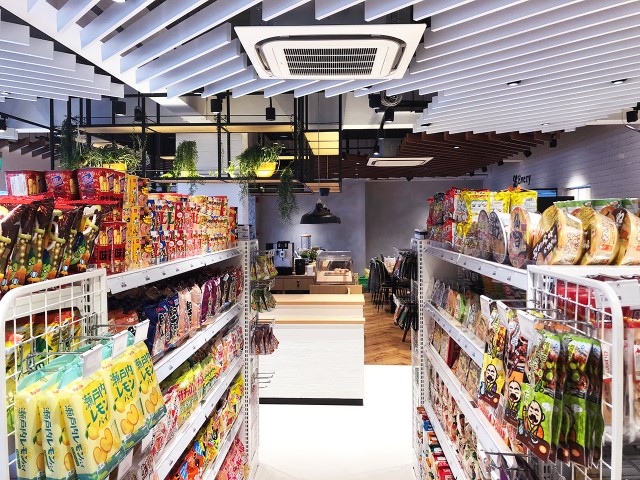 You will see shelves well stocked with Japanese foods on one end, and a café on the other.
EVERY Havelock Mini Mart
I would recommend heading to the mini-mart first, you will definitely be spoilt for choice, considering the huge number of items they carry.
You will find a myriad of
soft drinks,
alcohol,
snacks and
daily necessities
there were so many choices that I spent a long time choosing from the interesting products.
In fact, most of the products were specially imported from Japan, where you will find seasonal items too.
View this post on Instagram
It might be difficult to choose what you want but fret not, the helpful staff members are around for some recommendations.
EVERY Havelock Umeshu and Sake
In addition to snacks, most will be surprised to know that EVERY has a dedicated wine and Japanese sake corner!
View this post on Instagram
You can get a taste of different wine and sake brands that are available for the day.
They even have house made Umeshu, that are made from premium plums brought in from Takasaki, Japan!
If you are a fan of Umeshu like I am, do be sure to try it out!
You can purchase and keep in the shop, so you can have some Umeshu whenever you visit the shop.
EVERY Havelock Wine
You can purchase a "wine card" with stored values, which can be used to purchase your beverage of choice.
For each beverage, you are able to select the amount dispensed from the machine.
Like this.
View this post on Instagram
If you just want to taste the different brands, you can do so at a cheaper price (roughly $1 – $2).
Interestingly, wine glasses are used here to drink Japanese sake, which is said to be a rising trend in Japan.
Thankfully, for each Sake offered, there are labels that introduce the type of Sake.
Refer to the labels below each Sake, and make your choice according to the preferred dryness and fruity notes.
EVERY Japanese Cafe
Moving on to the café, the cozy eatery.
View this post on Instagram
Most menus all come at nett prices, and are kept below $15. With average dishes averaging at $10~$12.
YES, it is crazy affordable!
For example, this Omurice and Oden were $7.90, and $6.90 respectively.
We wondered how prices are kept this low, and spoke to the Japanese bosses.
They explained that they do their best to streamline their operations, and location.
They chose to open their outlets in Singapore's heartlands, so affordable authentic Japanese cuisine to the locals can be introduced.

EVERY Havelock Menus
As for the dishes, I would recommend some of the following items.
Keema Curry Rice
Keema Curry Rice is a steamed Japanese rice served with:
Indian-style curry made with
ground beef and topped with
an onsen egg.
Definitely one of the favorites of the Japanese.
The keema curry is not too spicy, and mixing it with the onsen egg packs in the flavours with every bite.

Wagyu Beef Stew with Rice
We were all blown away by this!
The wagyu beef cubes were absolutely tender, and melt in the mouth.
The stew, though light, was flavorful and appetizing.
Perhaps the surprise of this dish was actually the rice bowl.
Plain simple rice that is actually imported from Japan.
Ikura don and Bara Chirashi Don
These two bowls are seasonal items!
Due to popular demand, they decided to extend the duration of availability.
I would highly recommend getting the Ikura Don, if you plan to share it with your family or friends.
It gets quite salty if you consume too much ikura, and the portions served here are huge!
This bowl alone could easily be shared amongst 3 individuals.
View this post on Instagram
The bara chirashi was a surprise too since the cut pieces were really fresh.
Each set also comes with salad and miso soup, talk about value for money!
Karaage and Edamame Ala Carte
Do give their Karaage and edamame ala carte dishes a try too!
The karaage served here are juicy and decently sized, especially for those who would be drinking with their meals.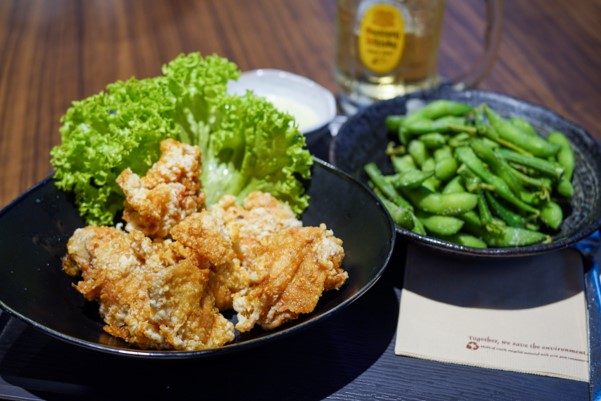 I noticed that most Japanese like to drink while they eat, but comparatively Singaporeans less.
EVERY Havelock is the closest to a real Japanese convenience store as you can get here in Singapore.
With the wide variety of Japanese snacks and foods, it could be your next mini getaway to "Japan", considering how travelling to Japan is difficult for now.
View this post on Instagram
And there are no need to spend alot of money for the experience.
The shop is indeed a hidden gem that needs to be recognized.
WAKEARI Online Website
For those who prefer to do their shopping online, EVERY has also launched their new online site!
You can purchase daily products from their site, called Wakeari.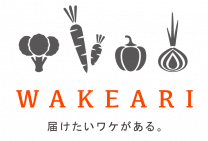 They carry popular Japanese products, ranging from:
fresh seasonal ingredient,
vegetables
diaries
frozen food
and fruits.
There are over 1,500 items to choose from.
Head on over to wakeari.sg and do check out their page!
EVERY Convenience Store Outltes
EVERY currently has 3 outlets and are thinking of expanding to open a few more outlets with a franchise model in mind.
For those interested to work with them, feel free to reach out to EVERY at info@every.com.sg.
| | |
| --- | --- |
| Outlet | Havelock Road |
| Address | 593 Havelock Road, #01-03 Isetan Office |
| Hours | 10am to 10pm |
Outlet
Potong Pasir
Address
51 Upper Serangoon Rd, The Poiz Centre #01-12
Hours
Retail: 8am to 10pm
Cafe: 10am to 9:30pm
Outlet
Tanjong Pagar
Address
10 Anson Rd, International Plaza #01-78
Hours
1030am to 630pm
Break time from 2:30pm to 3:30pm
Related Articles
White Truffles in a LV trunk bag? Check out Rockon Tokyo's Treasure Box at Tanjong Pagar 
Rockon Tokyo Tanjong Pagar's Treasure Box and Gout menu is a must try!
ハロアジ・レビュー
ハロアジ
Review Date
Reviewed Item
Author Rating





Product Name
Price
Product Availability